Tank Maintenance Tips
17,996
---
Tank maintenance needs to be done about once a month. This involves changing at least 20% of the water and cleaning the interior and exterior of the tank. There are a few inexpensive tools that will make the cleaning process much easier. The vacuum consists of a large tube attached to a flexible hose. A gravel vacuum can be used to drain 20% of the tank while vacuuming the gravel floor.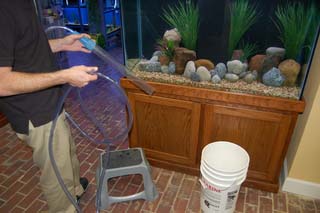 Don't drink the nasty fish water!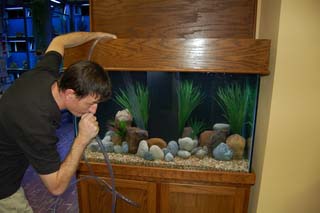 The gravity method is easy and virtually spill proof. Place the end of the hose into a bucket.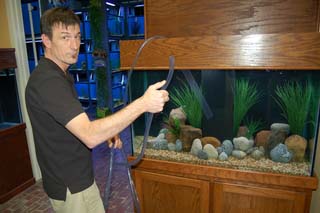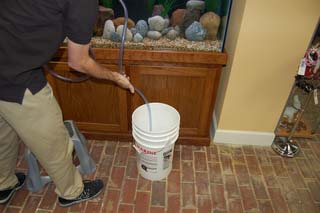 Elevate the open end of the tube and then submerge it into the tank.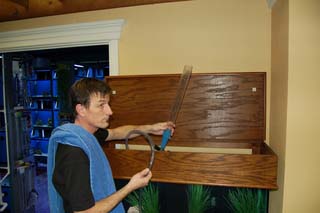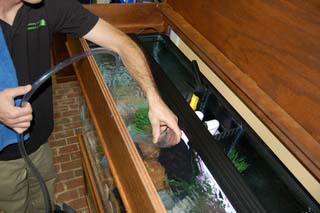 Once the tube is full, elevate it above water level again until water begins to flow.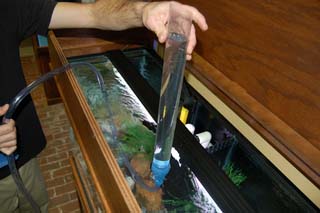 Then re-submerge quickly before the tube empties. Allow it to refill and at this point the siphon stream should be steady. It is best at this time to pinch off the hose and gain control of the flowing water. Readjust the end of the tube so that it is positioned to vacuum from the bottom of the aquarium and then release the pinch from the hose.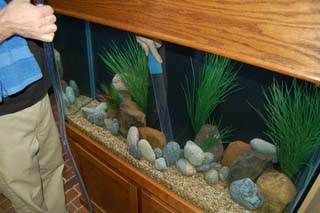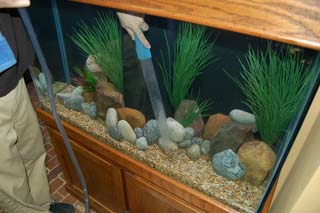 Try not to stir the gravel while vacuuming as this can muck up the tank and reduce the amount of waste you are able to remove during the water exchange process.
Use "Prime" to detoxify local tap water. The DFW area uses chloramine to keep our water safe to drink, but it is deadly to fish.
Be sure not to allow the the temperature to fluctuate more than a degree or two by making sure the replacement water is at the same temperature as the aquarium.
Algae can be removed from the interior glass using a Mag-Float. This two-part device puts the cleaning pad inside the tank and the controlling device outside the tank.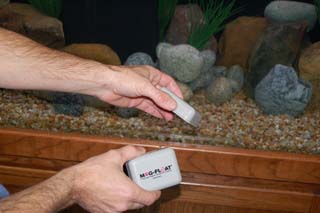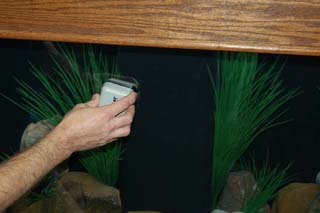 To remove the Mag-Float, just pop the exterior piece away from the glass and the interior piece floats to the top.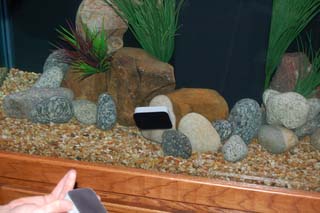 Replace any decor that you removed for the cleaning process. A simple tool that aids in decor replacement is a large set of tweezers.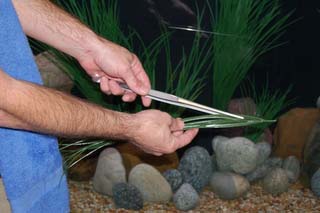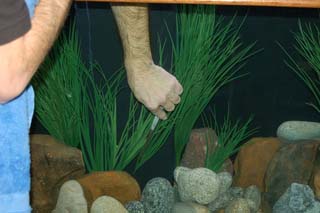 Then wipe down the front and sides of the aquarium with a soft towel.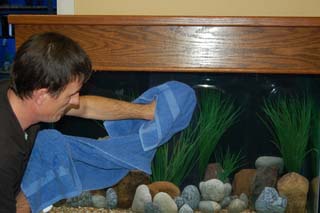 Then clean the exterior glass with a solution of 1-5% of vinegar and water applied with a lint free paper towel.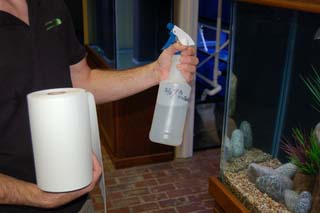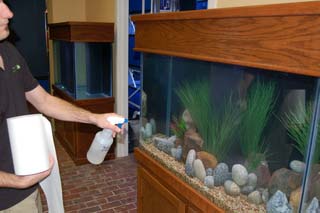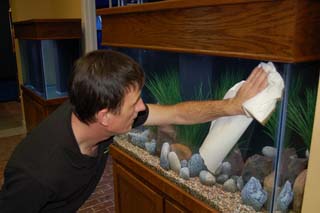 Then sit back and enjoy the show!
For questions, e-mail info@odysseypets.com
---