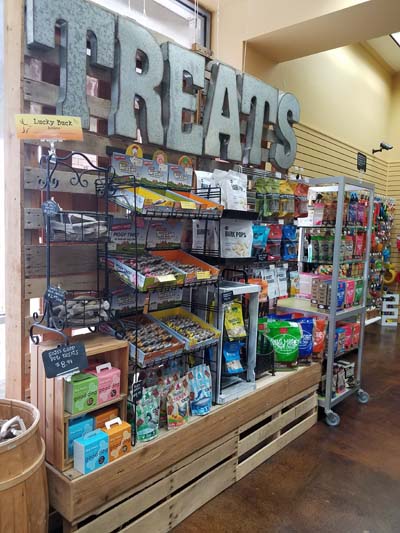 Extensive Assortment of Pet Supplies
The Goods
Are you conscientious about your pet supplies? We can help you take the guesswork out of it. Our knowledgeable staff is continually trained to help you find the best products for your pets. We carefully choose which brands to carry and do not stock anything with corn, gluten, or by-products. We have a huge selection of raw diets.
We meticulously curate our toys, supplements, beds, collars, leashes, and training supplies so that we can offer the most cutting edge, unique, quality items.
In addition to dog and cat products we offer fish, small animal, bird, reptile and chicken supplies. If you can't find what you're looking for, we can always special order it.
If we wouldn't use it for our pets, we couldn't sell it for yours.